Posts: 0
Joined: Wed Apr 06, 2005 12:00 am
Location: Pennsylvania
Contact:
Hey Angels of Fire! I was recruited by Blue Emissary 6 days ago, the same day I started playing JA: Multiplayer. You guys seem to be pretty friendly and I thank you for you help. Thank you Blue for the Single Saber training and Tar for the Dubs advice.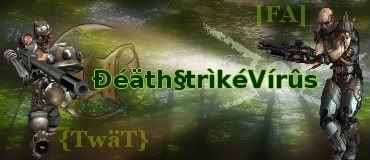 ---
Posts: 4
Joined: Tue Dec 21, 2004 12:00 am
Location: Finland and USA
Contact:
Welcome to the family
~
Irish
Dragon



Leader/Founder of the Angels of Fire


STEAM: irishdragon
IrishDragon's Skin

---